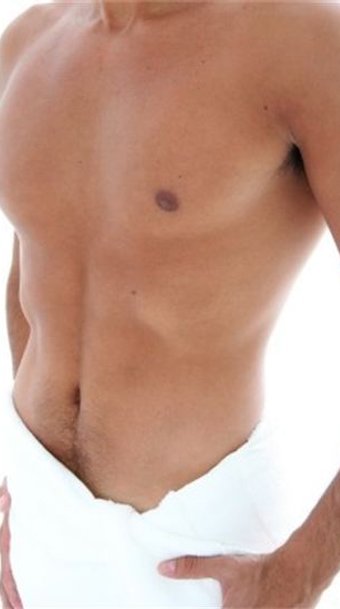 Upper Body
Chest incl. Nipples £20.00
Stomach £12.00
Lower Back £15.00
Shoulders £10.00
Back Torso - Back and Shoulders £22.00
Front and Back Torso £50.00
Forearms incl. hands £16.00
Full arms incl. hands £22.00
Hands £8.00
Underarms £8.00
Ears £6.00
Nose £6.00
Lower Body
Half Leg incl. Feet £20.00
Full Leg incl. Feet £30.00
Feet £8.00
Full Leg and Speedo Line incl. Feet £38.00
Speedo Line - All hairs outside of pants line removed £12.00
A female chaperone will be required on the premises for the duration of all male treatments.
Thank you.
Preparation
In Preparation for waxing treatments, I suggest the following:
The night before the waxing is to take place, exfoliate the area to be waxed and moisturise well.
On the day of treatment, do not swim or soak in a bath.
Do not sunbathe or use a sun-bed.
Do not use oils or moisturisers on the areas to be treated on the day of the treatment.
Do not exercise vigorously.
Hairs need to be a least ¼" long.
Previously bleached hair tends, when waxed tend to break off at skin level.
Homecare
Have only luke warm showers and baths, preferably not until 8 hours after the treatment.
Do not use highly fragranced products.
Refrain from applying anti-perspirant deodorant or perfumed products to the area.
Avoid applying make-up over the area.
Avoid saunas, spa pools and swimming pools
Avoid sunbathing or having a sunbed treatment
Do not apply fake tanning products to the area
Avoid sports activities, eg, jogging aerobics, etc
Avoid gardening - which could introduce dirt into the treated skin.
Contra-Indications
Legs: Varicose Veins
Underarms: Mastitis
Skin disorders or diseases, such as bruising or recent haemorrhage, Scar tissue (especially recent).
Warts, Moles and skin tabs (can avoid area).
Fractures or Sprains.
Diabetes - some people with diabetes have skin that is very slow to heal. The skin will be watched closely to make sure it does not over react to treatments. Sensitivity test may be conducted.